Author:
Alex Park
Lived in Korea, Singapore, Oregon, California, now New York. I enjoy striking up interesting conversations with interesting humans. I attend John Jay High School and will be a senior in the upcoming fall.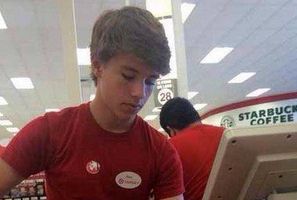 The Internet exploded over #AlexfromTarget.
Sean Patrick Maloney, the 2012 Democratic nominee for New York's 18th Congressional District, running for the position in the United States House of Representatives, visits John Jay High School
The patent trial between global tech companies Apple and Samsung begins as Apple sues Samsung for appropriating the hardware and software of the iPhone and iPad, and incorporating them into the Samsung Galaxy and Tab.